In the first of a new series, Lou Campbell aka NFG_LouFIFA talks about life as a pro FIFA player. In his first column, he talks about he turned his back on life as a potential professional footballer and ended up becoming a pro esports player. Over to Lou now.
I began playing FIFA because of the same reason that most boys do, I LOVED football. I was absolutely football mad growing up, and I always had the dream of being a professional footballer.
When I was 16, I left school and was in a football academy doing my studies. The intention was to go onto America after the two year course through a scholarship.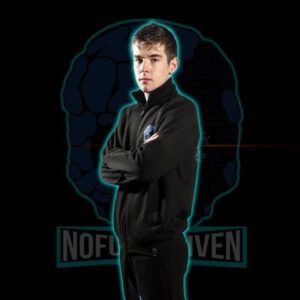 "However, things didn't go to plan and I just had a complete change of heart. I had decided to drop out of the football academy as I wanted to go back to school and try that again. This is where you could say the FIFA career somewhat started…"
What had happened was that I dropped out of the football academy around December and obviously the school cycle starts in September so I had 9 months to kill. When I first dropped out, I didn't have a job plus I didn't have Sky or anything in my room so I just used to sit around doing nothing basically all day, every day.
It was soooooo boring!!! My girlfriend at the time suggested that I should buy an XBOX because it would help the boredom and would give me something to do. I used to play FIFA a lot growing up with my friends and things, so I got one, because I agreed that it would probably help the boredom.
Originally just playing it for fun, I just found myself loving the game so much and spending countless hours on it. Then in the February of the FIFA 17 cycle, I remember watching an event and that was the first time I really seen anything about 'Pro' players and the competitive scene in general.
After that, I just really focused on trying to get good at the game. I would record games and watch them back, watch other pro players and all the standard stuff that comes about with trying to improve yourself. I have been playing FIFA competitively since and I just can't wait to see how the whole scene unfolds over the next few years!
Ever since I have found out that there is a real possibility that you can sustain a living out of playing FIFA, it has been my dream and my goal. I am just lucky that I have thumbs on the game to the point where I can potentially one day hopefully live off my FIFA earnings, because I would've spent hours and hours playing the game anyways!